qPCR Services
The ABI QuantStudio 7 Flex PCR system is a robust platform allowing the broadest range of PCR applications for real-time quantitation of gene expression and for detection of single nucleotide polymorphisms (SNPs). The QuantStudio 7 Flex qPCR instrument is calibrated for the following dyes: FAM, SYBR, VIC, HEX, NED, ROX, ABY, JUN, and Mustang Purple. The system offers 384-well capacity and robotic loading for high throughput capability.
Submission Guidelines
Assembled reactions can be submitted in approved 384-well plates (10 µl reaction volume) ready to run or in 96-well plates (DOT Scientific #800-PCR or equivalent; 15 µl reaction volume) and we will transfer up to four 96-well plates into each 384-well plate.
Standard cycling parameters will be used for all samples unless otherwise requested.
Submit plate(s) before 4 PM Monday through Friday to obtain data the next business morning. Submissions received after 4 PM will be processed the following business day.
For submissions of 3 or more plates at one time, contact the Genomics Core (gtsf@msu.edu) at least 24 hours in advance to confirm instrument availability.
The QuantStudio 7 Flex software can be downloaded from ThermoFisher's website.
Data is uploaded to Genomics Depot for researchers to download. Researchers are responsible for downloading and storing their own data, see our Data Retention Policy webpage for more information.
---
The SmartChip Real-Time PCR System is a real-time PCR system that combines the high throughput nature of microarrays with the sensitivity, precision and dynamic range of quantitative real-time PCR. It is an open platform with the ability to customize gene expression and genotyping assays according to your needs and is compatible with both probe based and SYBR chemistries.
Central to the system is the 5,184 well SmartChip in which 100 nl reactions can be assembled utilizing the Multisample Nanodispenser in one of 14 preconfigured formats.
The chip is then loaded into the SmartChip cycler for thermocycling and real time signal detection.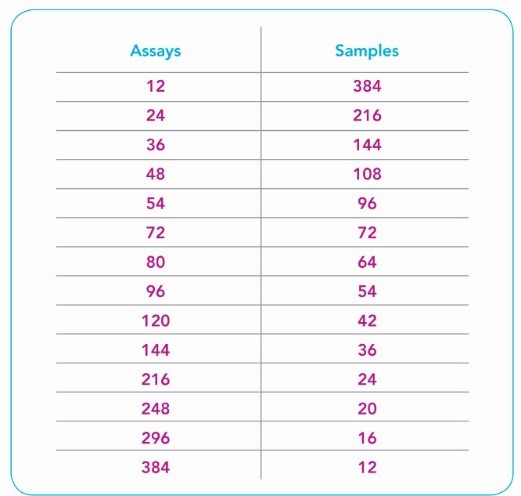 For more information please contact the Genomics Core (gtsf@msu.edu).