Sanger Sequencing Sample Requirements
The RTSF Genomics Core can provide short turnaround time on small and high-throughput projects utilizing the 96 capillary electrophoretic ABI 3730xl platform. The expected sequence length of PGEM plasmid controls typically ranges from 600 to 900 bp.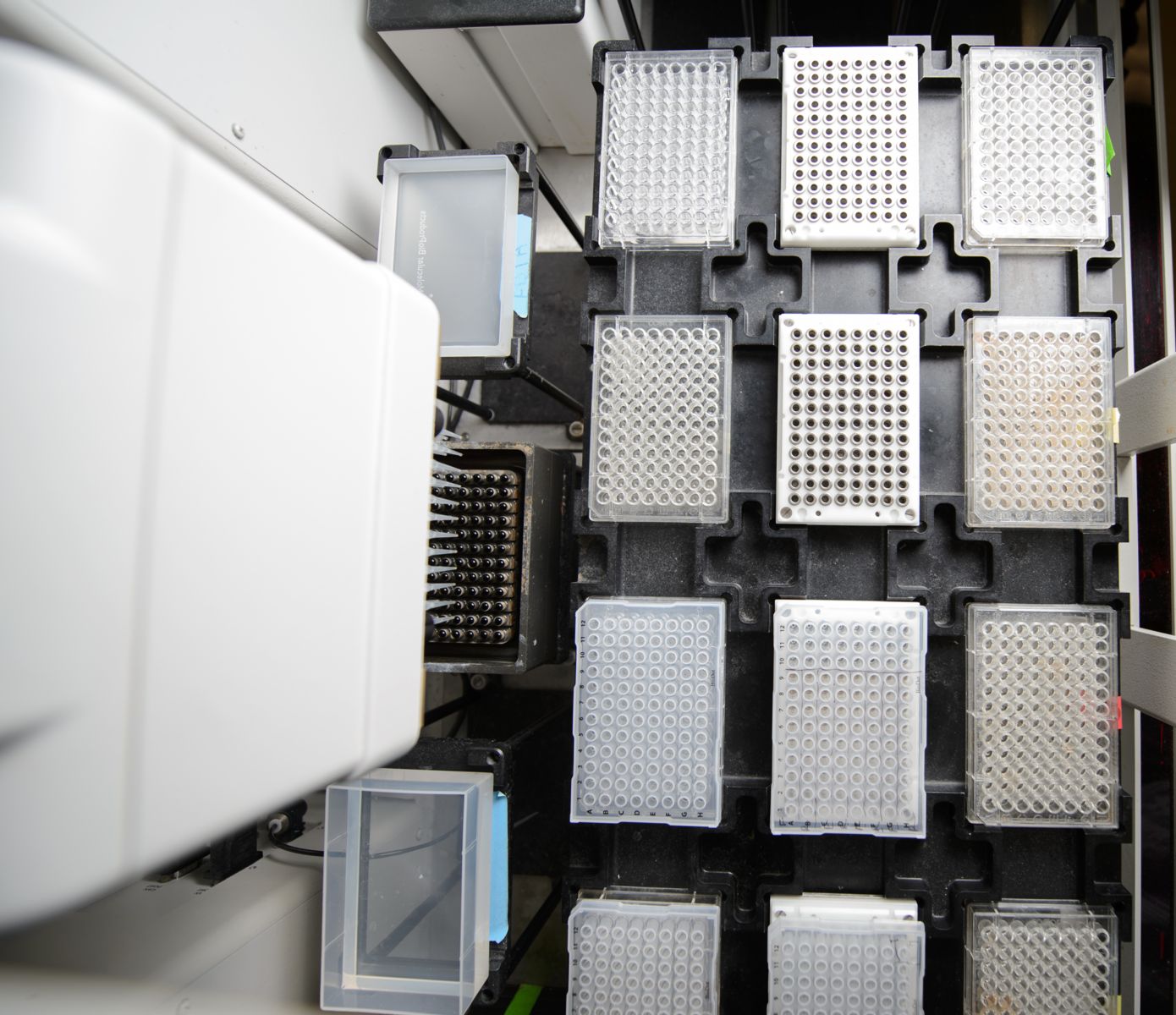 Service Options
Custom (Individual Tubes)
High Throughput (96 well plates)
Types of Reactions
Standard Reaction Mix -uses the ABI Prism BigDye Terminator Version 3.1 Cycle sequencing kit
1st Tier Reaction - with DMSO for high GC content and plasmids > 10kb
Genomic Reaction - with pure BigDye for genomic/chromosomal DNA
GTP Reaction - with DMSO, betaine, dGTPS for siRNA hairpins and secondary structure
Sample Concentrations and Volumes
Please see the Sample Concentrations document and additional forms under the Tech Notes section.
Sample Submission Overview
We accept either purified plasmid or PCR amplified
Six standard primers are offered by RTSF at no extra charge otherwise the customer adds their own primer to each sample.
For partial plate submissions, please arrange samples by column (i.e., A1-H1, A2-H2, etc.) and NOT by rows. A $20 re-racking fee will be charged for any samples not arranged in columns.
Sequences can be accessed and downloaded from the Genomics Depot. If your data is not available after 48 hours please contact us at gtsf@msu.edu
High Throughput Sequencing
For 8 or more samples submitted in a 96 well format please ensure each well contains purified DNA plus primer together. For partial plate submissions, samples should be arranged by column, NOT rows on the plate. Labeled sample plates are submitted in a freezer outside the lab.
Sample Drop-off
There are three options for dropping off samples:
Samples can be dropped off at the RTSF Genomics Facility outside room S18 in the Plant Biology building.
Samples can be submitted to our drop box located across the street on the 5th floor of the BPS building. Samples are picked up at 8:30 am and processed that day.
All samples being mailed should be shipped to the following address:

RTSF Genomics Core
612 Wilson Road S-18
East Lansing, MI 48824